Thompson Business Investments, LLC
CALL: 405-492-7332
CALL: 405-492-7332
About Thompson Business Investments
With more than a century of expertise, TBI is a real estate development firm dedicated to constructing high-quality projects and creating a significant impact via the development of commercial, mixed-use, and residential properties. TBI doesn't use shortcuts or labor inefficiently to increase its revenues. In fact, we take a conventional stance toward commerce, respect, and trust. Successful long-term partnerships with partners, lenders, contractors, consultants, and Oklahoma City government agencies have been established on the course of this journey. These connections enable TBI to provide our clients access to more resources.
Our aim is to offer the best possible service at the most affordable price. With the aim of creating value for all parties involved in each business deal, this approach permeates our interactions and relationships. Fulfilling dreams of people is our motive. Don't hesitate to get in touch with us right away if you're thinking of developing a commercial or residential property in Oklahoma, but aren't sure where to start. We'll use our knowledge to make your dream a blissful reality.
Meet Our Team
In 2021, Thompson Business Investments was founded and started the Oklahoma Housing Initiative, which collaborates with general contractors, sub-contractors, realtors, loan officers, and other real estate professionals that are dedicated to providing quality housing for the families of Oklahoma. Her B.S. degree in Sociology, complemented by her work towards the Master's program in Urban and Regional Planning, gave Thompson Business Investments' President and Owner more than thirty years of expertise in the real estate development industry. She was able to gain experience and broaden her work domain in a variety of real estate-related fields throughout her career to include commercial and residential by working in a variety of real estate-related fields including Project Management, Construction Management, design of commercial and residential developments, economic development planning, and construction build-outs. She has experience working on international private real estate development and investment projects. She has also worked with HUD as a Realty Specialist/Construction Manager, managing the renovation or sale of more than 2000 properties across five different states.
Dr Sofola brings more than three decades of real estate and entrepreneurial experience in real estate investment (Casper Investment LLC, Lawton Candle the President and General Partner, has thirty years of real estate management expertise, overseeing all aspects of investments from buying properties to making improvements and managing tenants. This comprises property investments in Texas, Oklahoma, and Arkansas. Single-family houses, employee housing, apartments, and mixed-use buildings have all been constructed by Metis. He also holds a board certification in urology. Dr. Sofola brings more than three decades of real estate and entrepreneurial experience. investments. He has provided leadership by assembling teams of real estate and investment professionals providing comprehensive services for residential and multifamily real estate opportunities for their portfolios. Dr. Bo and his team have managed all phases of the investment process from property acquisition, renovation, new construction, and tenant management. Some of his Investment property projects include: Little Rock, VA Hospital (investment property), The Ascent at Aldergate Phases I and II, Thomas Winery Plaza, and Blytheville Phase I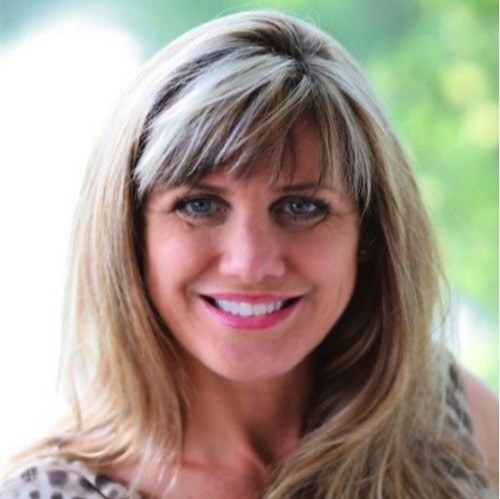 Ms. Williams is the head of investor relations for Lawton Candle. Her focus is on development, implementation and management of proactive communication strategies maintaining client relationships, and fundraising. She is instrumental in developing and coordinating the team's investors, relations processes and procedures. Ms. Williams has developed and managed her own real estate. Portfolio while working as a licensed respiratory therapist. Ms. Williams has developed a keen sense of expertise in the science of buying and selling undervalued real estate. She has over twenty years of real estate experience, acquisition and management experience in the residential and multifamily sectors.

John Yoder
, President and CEO of Yoder Construction
Mr. Yoder has over 40 years of building construction and land development experience. He has been a general contractor in Oklahoma and Illinois since 1968 and has built hundreds of single-family homes and multi-story office buildings. Mr. Yoder also served as a commercial and industrial structural inspector for Lloyds of London Insurance Underwriters. He is the exclusive developer and builder of Whitetail 2 and the President of the Whitetail 1 and 2 Homeowner Associations.
Mr. Morales has been in the construction business since 1995. He has experience in both residential and commercial new homes and remodels.


Ms.Copass has over 30 years of business and professional services experience.This includes launching businesses, products and real estate ventures; marketing them and preparing them for IPO or sale in various markets for top dollar.In 2019, Ms. Copass started CloudHauz, LLC to focus on building fire-resistant/hazardous-resistant state-of-the-art houses that are net zero, cost effective and fortified to withstand disastrous impacts of today's climate change.
Krosby & sons Constructions has been in operation since 2010 Mr.Krosby has experience in building new construction homes, renovating homes, and commercial construction.
In 2019 Bob Jones and J.D Brewster opened K&B Homes averages building around 30 custom homes per year.
Real Estate Director and Brokker for Volkers Real Estate Angency.
Real Estate Associate of Keller Williams